The Holiday Pack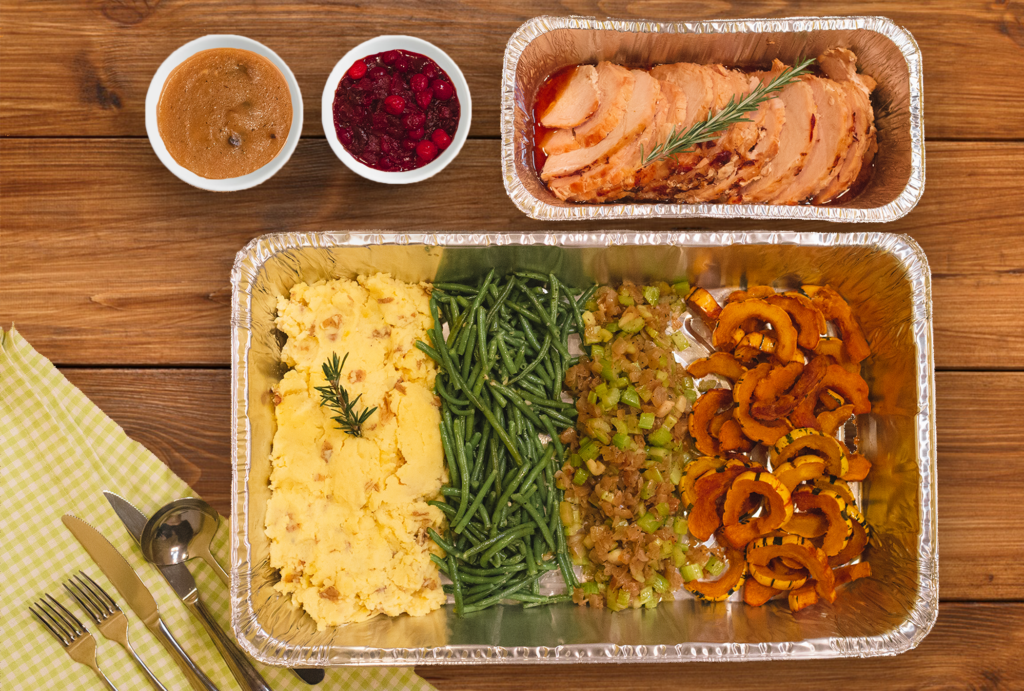 With all the craziness in the world, why not take one task off your plate and let Laughing Planet cook for you. This year we are excited to bring back our Holiday Pack, to give you and your family the time to do the thing that matters most: being together. One pack feeds 4 people and comes ready for you to just pop into the oven and serve once ready.
---
WHAT'S INSIDE:
Oven-roasted turkey breast or Organic baked Surata tempeh, local Yukon gold mashed potatoes, garlic sauteed green beans, local curry roasted delicata squash, herb sauteed celery, and onions, house-made mushroom gravy, and cinnamon hinted cranberry sauce. Finished with a 32oz tub of chocolate chip cookie dough.
---
ORDERING DETAILS:
Orders are available out of our Portland Commissary only, November 16th-November 23rd, and will be ready for pick up on Wednesday, November 24th.
Supplies are limited, so claim your holiday pack today by ordering through the link below: